There is nothing quite like a British built Gnarlyoak hobbit house. Each one is unique as its shape and aspect are determined by the natural forms of the four tree trunks placed at each corner.
* Every den has a self-watering roof sown with wildflower seed mix.
* All timber is sourced sustainably from a Northamptonshire wood.
* Each den is lined with waterproof membrane and finished with a solid floor, double glazed windows and wired for electricity inside and out. They all come with a capped chimney and woodburner.
Warm, waterproof and cosy in winter, cool and shady in summer. There is even a veranda to give shelter outside.
What you do with it is up to you.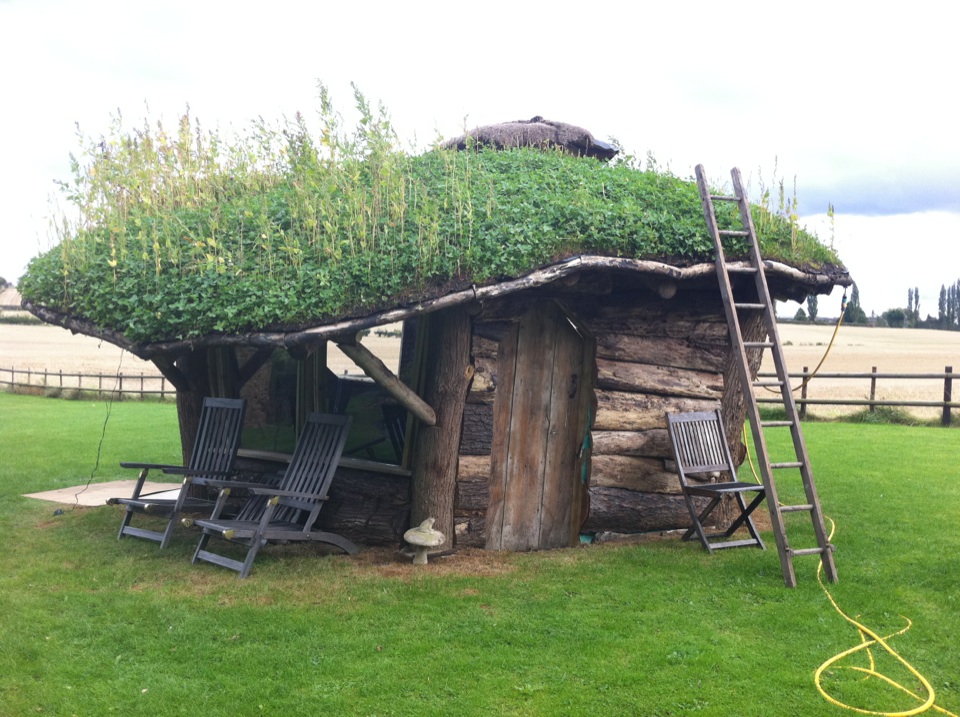 "Helping to design my hobbit house with Gnarlyoak and then watching it evolve was amazing. The attention to detail is beautiful. If you're thinking about this, do it. It is so much fun to be part of such a wonderful building."
Mandy Robinson, Northants
Available UK mainland only
Prices on application from £20,000
For further information and hi res images contact 07795 523999